EP 120: PINC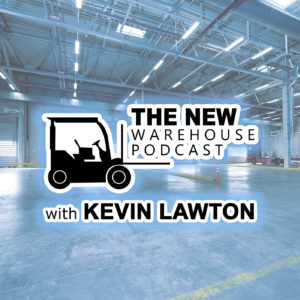 On this episode I was joined by the President and CEO of PINC, Matt Yearling. You may remember PINC from our What to Expect at MODEX series where I spoke with Rafael Granato about their drone business which has since been discontinued. My discussion with Matt focuses more on what their core business has been from the start which is a yard management solution.
Key Takeaways
PINC started out with a robust, low cost IoT platform that could localize assets in space which was not necessarily meant for yard management but when the founder was looking for the best application they came across the idea of utilizing it for yard management in different types of facilities. Matt points out that for every truck that is on the road there are four more trailers parked at a facility somewhere which gives you a great idea of how much is actually out there to be managed in yards.
What intrigued me so much is that the start of PINC was in 2004 when the IoT was not really that widespread of a concept as it is now. Matt talks about how the technology has evolved to include AI and machine learning as well. This has grown into them targeting automation for all steps of the processes which means communicating with the WMS, TMS and all other systems involved. He gives some great examples of how the technology can help you manage the complexities of optimizing your operational flow but in a simplistic way. With this type of technology in place it allows you to worry about managing the exceptions instead of having to worry about a lot of complexities in the typical flow of your operation.
The ultimate benefit of implementing a YMS, specifically PINC's, is an increase in efficiency by 30% and on average areturn on investment in about a year according to Matt. Many companies hesitate to invest in different systems outside of their core WMS so it is difficult some times to see the value of spending money on these things but I think that Matt explains how the value can be found very well. There are many case examples that Matt shares of how companies can find value through implementing YMS and gains on efficiency.
Matt takes us through the process end to end of how the YMS works from the point of the truck coming to your facility and then eventually leaving your facility. The YMS can guide all parties involved through the entire process so that the flow of assets through the yard is fully optimized. Your yard truck driver will be given instructions for every move to make and when to make them so that trailers are put at the appropriate doors at the times that they need to be. Additionally, Matt mentions that they will be moving to automated yard trucks in the future as well.
Listen to the episode below and let us know your thoughts in the comments.