EP 184: What's the Real Deal with Non-Marking Forklift Tires?
Episode 184 – What's the Real Deal with Non-Marking Forklift Tires?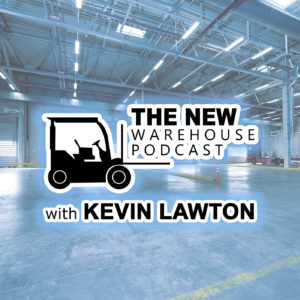 On this episode I was joined by Darren Stratton of Camso, a non-marking tire company. Darren is the Product Management Director for Camso which is a Michelin brand. We discuss all things tires for the material handling industry and get into the details of non-marking tires.
Key Takeaways
Camso is focused on the tires that do not hit the road so those tires that are used in industrial applications, agriculture and construction. For warehouse professionals they provide non-marking forklift tires. They have a long history of providing some of the best tires in the industry and have been for quite some time as Darren explains. He also gets into the history of their origins in Sri Lanka where there is an abundance of rubber and how that has helped to shape how the company evolves. With their expertise in the solid tire field, Michelin took notice and acquired them but they still operate under the Camso and Solideal brand names due to the great brand recognition they have within the industry especially when it comes to non-marking forklift tires.
What are non-marking tires? I know prior to this discussion I had certainly seen the term on tires and within the industry but never really understood what it fully meant. Darren explains that simply they make no marks which is ideal when working in a warehouse or manufacturing environment to help keep the floors looking nice and clean. What is the more interesting part is what goes into making these tires. There are certain mixtures of rubber and chemicals that come together to make the ideal tire. Darren gets into detail about what these different mixtures can do and even how the percentage of natural rubber can have an impact on the durability of a non-marking tire on a forklift.
One of the biggest questions I had was how can someone know what non-marking tire is right for their needs. Camso has done something very interesting in ensuring that all different levels of their tires have the same lifespan. Darren explains that they did this because the customer should be concerned about other factors like thermal performance which is the amount of heat the tire can withstand before falling apart. This is important to understand because the more intense the application the more heat will be generated into the tire. Michelin and Camso have developed a great tool to help identify what tire is best for you called Connect which can be found here. Additionally, they also have an intensity calculator to help you determine the thermal performance you need.
Listen to the episode below and leave a comment about what you learned.