EP 303: Instawork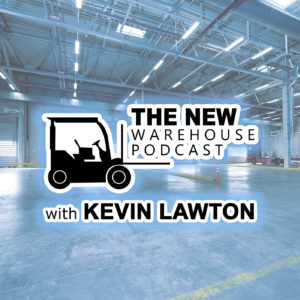 On this week's episode we discuss the state of the warehousing labor market with Daniel Altman, Chief Economist at Instawork. Instawork provides a flexible solution for employers and employees by connecting in-person hourly workers with businesses across the US and Canada. While working across many industries, transportation, warehousing, and logistics are significant for Instawork, especially since the pandemic. Daniel and I discuss the current state of staffing in the warehouse industry and the growing trends among employees and employers.
Key Takeaways
In the past, warehouses have been cautious in how they approach filling specific roles. The lack of available labor and competition have forced many businesses to get creative when it comes to hiring and seek a more flexible approach.
While Instawork offers both 1099 and W2 employee services, Daniel believes the pressure of the labor market is allowing many businesses to see 1099 employees as a viable option. This is giving the opportunity for a test run with employees and employers.
Daniel discusses how labor participation declined over the pandemic and how many workers have not returned to the workforce. He also shares what he feels are the three most essential factors in getting people back into the workforce.
Daniel provides insights on how long staffing challenges and high wages will continue, as well as his thoughts on how automation will play a role in the future of the workforce.
Listen to the episode below and leave your thoughts in the comments.