EP 304: Schneider Electric
Episode 304 – Schneider Electric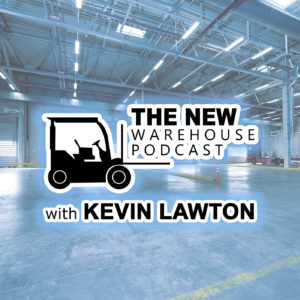 No matter where your organization finds itself in its sustainability journey, you won't want to miss this week's episode of The New Warehouse. Jana Gerber, North America Microgrid President for Schneider Electric, joins me to discuss the state of sustainability in warehousing and beyond. Schneider Electric specializes in industrial automation and power management products and solutions. In addition to discussing microgrids and sustainability, Jana shares Schneider Electric's holistic approach to sustainability.
Key Takeaways
Schneider Electric is working on three areas to help companies with their sustainability journey: strategy, digitization, and decarbonization.
Jana explains precisely what a microgrid is and why businesses should be motivated to be on a microgrid to manage power, provide cost predictability, achieve sustainability goals, and improve resiliency.
Jana shares cost-effective ways Schneider Electric provides energy service solutions for warehouses and fulfillment centers.
Schneider Electric focuses on helping customers become net zero through a holistic sustainability approach. This approach to sustainability provides actionable steps for their customers, providing a map for starting and moving forward on the sustainability journey.
Listen to the episode below and leave your thoughts in the comments.