Episode 310: Raymond Celebrates 100 Years
Episode 310: Raymond Celebrates 100 Years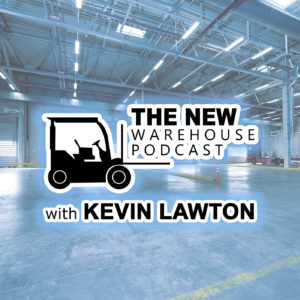 Show favorite and CEO of Raymond, Mike Field, joins Kevin for a special episode of The New Warehouse Podcast as they broadcast from their headquarters to celebrate their 100th anniversary. Mike promises a nearly year-long celebration beginning with unveiling their interactive exhibit that showcases innovations and employee journeys over the past century. Mike and Kevin discuss the previous hundred years, what the future looks like, and Mike's favorite moment from his time with the company. You won't want to miss this insightful episode!
Key Takeaways
Mike reflects on how it all started with the original patent of the double-faced pallet. He credits Raymond's success to its commitment to listening to its customers, the family-like atmosphere for employees, and focusing on its three core principles. 

Mike believes the commitment to three core principles, innovation, quality, and success, contribute to longevity while helping customers run better and manage smarter. Raymond focuses on understanding the customer's process before rushing to automate. This philosophy has driven them to be a leader in innovation and will continue moving forward. 

Mike feels the family-like atmosphere is another key contributor to their success as a company. Seeing the dedication of employees' to doing things the right way has led to excellent customer service and growth.

When the anniversary celebration concludes at their headquarters in New York, the interactive exhibit will hit the road and travel across the country to their various solutions and support center facilities, with the celebration ending at

ProMat

in March 2023.
Listen to the episode below and leave your thoughts in the comments.