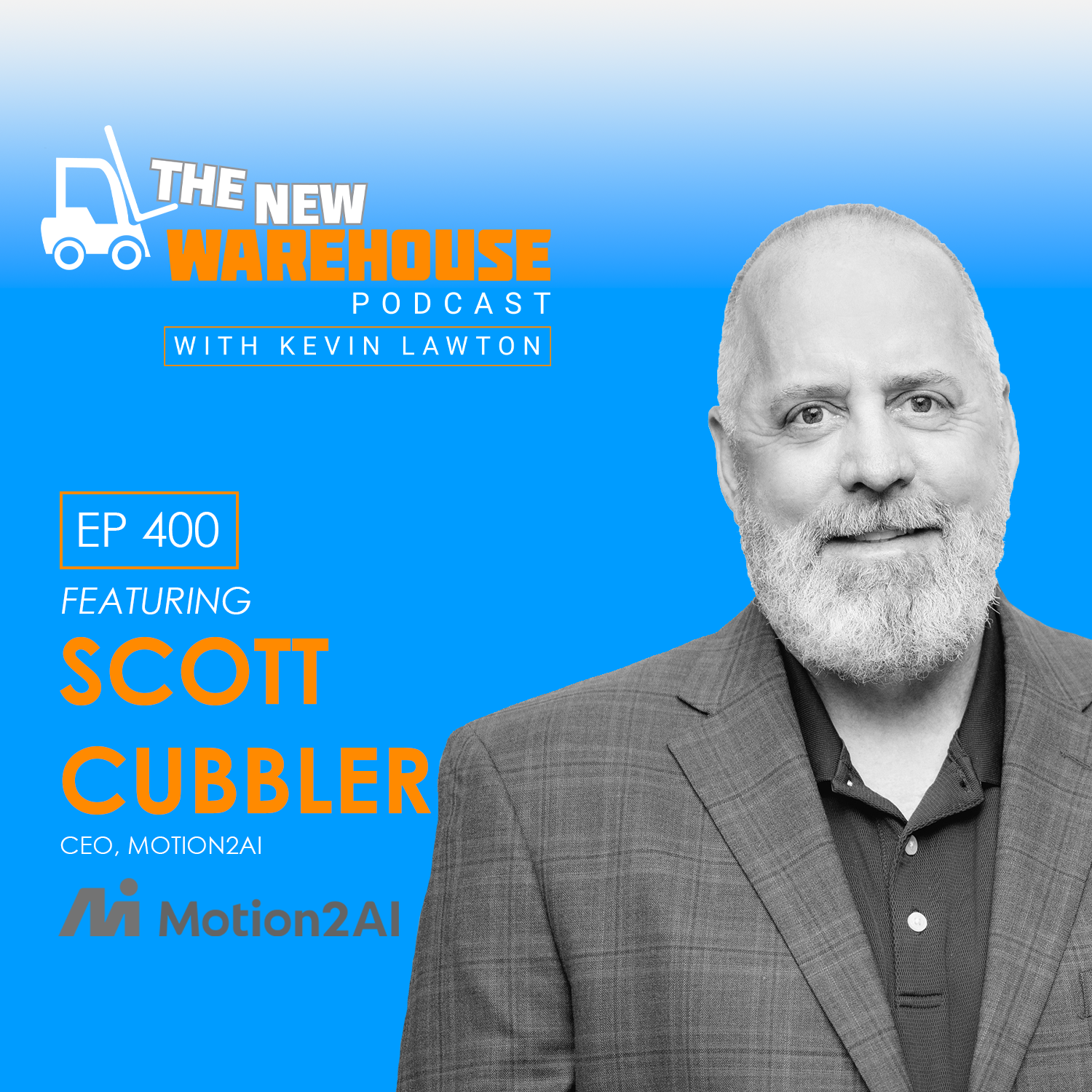 400: Motion2AI Delivers AI-Powered Solutions to Warehouses
400: Motion2AI Delivers AI-Powered Solutions to Warehouses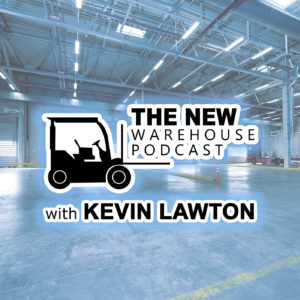 We've hit the big 400! That's right, this is the 400th episode of The New Warehouse Podcast, and we couldn't be more thrilled or grateful to have you here with us on this momentous occasion. To mark this milestone episode, we have a special guest Scott Cubbler, the CEO of Motion2AI. Scott's an industry leader with a wealth of knowledge, and we're fortunate to have him on the show. 
Motion2AI is an AI software company focusing on bringing AI to the warehousing industry through its motion kits. Cameras and sensors in these kits capture data, which AI and machine learning algorithms then process. The data-driven insights provided by Motion2AI's technology help warehouses improve safety, productivity, and overall operational efficiency. So, whether you're a long-time listener or tuning in for the first time, we invite you to sit back, relax, and join us as we embark on this exciting conversation. Thank you for being part of our journey so far, and here's to many more insightful conversations. Let the 400th episode of The New Warehouse Podcast begin!
The Importance of AI in the Warehousing Industry
Artificial intelligence (AI) is a game-changer for the warehousing industry. While AI adoption has been slow in some warehouses, Scott Cubbler highlights its critical role in improving safety and productivity. He mentions that 80% of warehouses today are not utilizing advanced technologies like AI. One reason for this hesitancy is the complexity and cost of implementing new technologies. However, Motion2AI is simplifying the integration process with its motion kits, making it easy for warehouses to leverage the power of AI without significant disruptions to existing systems and processes.
According to Cubbler, AI has the potential to tackle critical metrics such as safety and productivity, which are crucial for warehouse operations. Motion2AI's motion kits can track the environment around forklifts, providing real-time alerts to operators in dangerous situations like collisions, speeding, or driving through congested areas. The AI-powered system also tracks individual forklift performance, identifies obstacles, and helps optimize travel paths, enhancing overall productivity.
Leveraging Motion2AI for Enhanced Safety and Productivity
Motion2AI's AI technology is vital in improving safety and productivity in warehouses. By capturing data through cameras and sensors installed on forklifts, the system provides actionable insights to warehouse managers. One significant aspect is the immediate detection and alerting of accidents or near misses, helping identify training needs and potential hazards. This real-time feedback empowers forklift operators to stay focused and make data-driven decisions, ultimately creating a safer work environment.
The system's dashboard and reporting capabilities enable managers to identify trouble spots in the warehouse, optimize traffic patterns, and improve asset utilization. Motion2AI's AI-powered solution helps warehouse managers make informed decisions, reduce costs, and enhance productivity. The technology also assists in training by providing video recordings of incidents and near misses, allowing for more effective training sessions and improved safety awareness among forklift operators.
Easy Implementation and Future Possibilities
Implementing Motion2AI's system is straightforward and non-disruptive. After scheduling a demo and deciding to adopt the technology, Motion2AI's team installs motion kits and fiducials, which help geolocate equipment within the warehouse. The entire installation process takes less than 15 minutes per forklift. This allows warehouses to experience the benefits of AI, with safety incidents decreasing.
Looking ahead, Motion2AI has plans to enhance its system's capabilities further. Near-term improvements include detecting pedestrians, generating reports on near misses, and identifying areas for driver retraining. In the long term, Motion2AI envisions leveraging AI to provide inventory value by scanning products, identifying damaged inventory, optimizing put-away processes, and streamlining receiving and shipping operations.
Key Takeaways from Motion2AI
AI's Role in Warehousing:

AI is crucial for warehouses to improve safety, productivity, and operational efficiency. However, many warehouses have hesitated to adopt new technologies due to complexity and cost.

Simplifying Implementation:

Motion2AI's motion kits make it easy for warehouses to integrate AI. The installation process is quick and non-disruptive, providing immediate safety and productivity benefits.

Enhancing Safety and Productivity:

Motion2AI's AI-powered system alerts forklift operators in real-time, preventing accidents and improving safety awareness. The system also provides valuable data and insights to optimize asset utilization, traffic patterns, and productivity.
Listen to the episode below and leave your thoughts in the comments.