EP 61: GreyOrange at MODEX 2020
Episode 61 – GreyOrange at MODEX 2020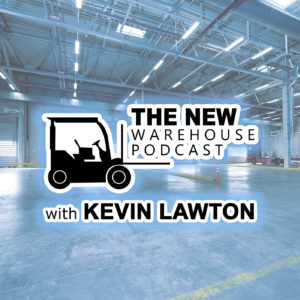 On this episode I am joined by Samay Kohli of GreyOrange. Samay is the CEO & Co-Founder of GreyOrange and discusses the solutions they offer which includes their GreyMatter software, Ranger line of robots and new Command Center. One of the biggest themes throughout this discussion is how AI can help to adjust to our ever changing environment.
Key Takeaways
GreyOrange focuses on combining piece picking with case picking for their robotics solutions. The majority of their customers, as Samay mentions, have an omni-channel fulfillment model.
For GreyOrange, the big differentiator is their AI driven software platform called GreyMatter. Samay explains the importance of having a strong software to go along with their Ranger line of robots. When both the software and the hardware come together it helps for the whole operation to interact properly. GreyMatter allows for the robots to now interact with each other, the other systems in the warehouse and everything that is changing within the environment.
Samay makes very good points about how change is inevitable within your business and the supply chain environment overall. Predicting these changes is not done easily but what is important is being able to make the right decision when the change happens. GreyMatter allows for the right decisions to be made so that all systems and hardware can be optimized to handle whatever change or disruption is occurring. With capabilities to make 2 – 2.5 million decisions every second, GreyMatter is a truly robust system.
Command Center was recently debuted at MODEX 2020 and is GreyOrange's set of dashboards that allows users to view what is going on in their operation. The unique feature of the Command Center is that it utilizes AI to call out what things you should be looking at. Instead of displaying a ton of information in front of you, that can be distracting or confusing, it will call out what you should be looking at. The example that Samay gives is where a barcode is not working and GreyMatter is tracking how many times that issue is happening which is then called out on Command Center so it is something that can be addressed.
Listen to this episode and view my interview with Samay at MODEX 2020 below.