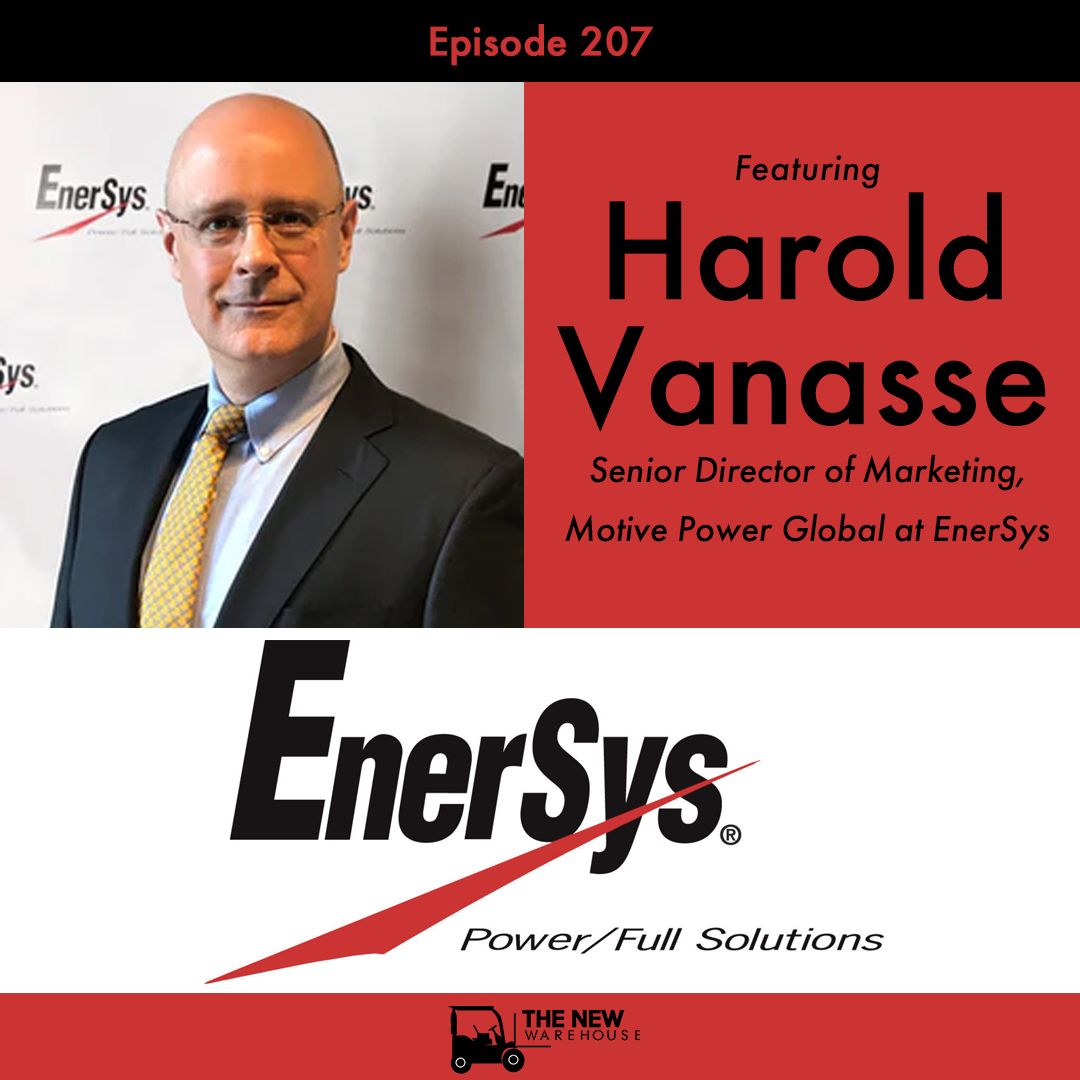 EP 207: Energy Management with Enersys
Episode 207 – Energy Management with Enersys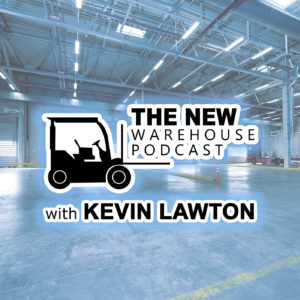 On this episode I was joined by a previous guest, Harold Vanasse of Enersys. Harold is the Senior Director of Marketing for the Motive Power arm at Enersys and has been a long time friend of the show. He was on one of the first episodes when I did my coverage of ProMat 2019 and has always been very supportive of the podcast. This time around we discuss how the motive power industry was impacted by COVID, new energy management tools, total cost of ownership and what is coming next for battery technology.
Key Takeaways
Enersys is one of the largest battery providers and I was curious to know how the battery market did through the pandemic. As we know supply chain was the center of attention and as certain industries like grocery surged, Harold explains how the increase in demand made companies need more material handling equipment which ultimately means they needed more batteries to power them. Definitely a great sign for our industry as consumer behavior has made a major shift to e-commerce and ordering things online. One other thing from the pandemic is how can companies get creative with cutting costs and Harold mentions about their recent launch of lithium-ion batteries which is part of their move to make their batteries as maintenance free as possible resulting in lower costs.
In addition to launching the new lithium-ion batteries, Enersys also recently launched some energy management tools that can give you further insights into your batteries. These products are the WI-IQ, E Connect and Truck IQ which all have their own purpose and help to improve your overall battery maintenance costs and life. The WI-IQ is a the monitoring device which is collecting the information and sending it out so it can be analyzed in many different ways. The Truck IQ is the dashboard on the truck itself that gives the operator more insights into the battery they are utilizing at the moment. I was very impressed to hear about the E Connect which is an app for your phone that can give you better visualization into your fleet. One of my favorite features of the app is that it can sync up with the charger and give you insights or push insights to a tech over the phone which potentially avoids waiting for a service call to show up.
Harold helps us to understand what total cost of ownership (TCO) means in this episode which is incredibly important when you are looking at purchases like batteries for your equipment. When calculating this you are taking in the total cost throughout the life of that item which is not just the initial upfront cost, it includes the maintenance, accessories that may be needed and anything else that is a cost related to the item. This is incredibly important to understand because in some cases the up front cost may be higher but when  you calculate the total cost over the life of the item it can end up being less if there is less maintenance or if you don't need other things to support it properly.
Listen to the episode below and leave your thoughts in the comments.