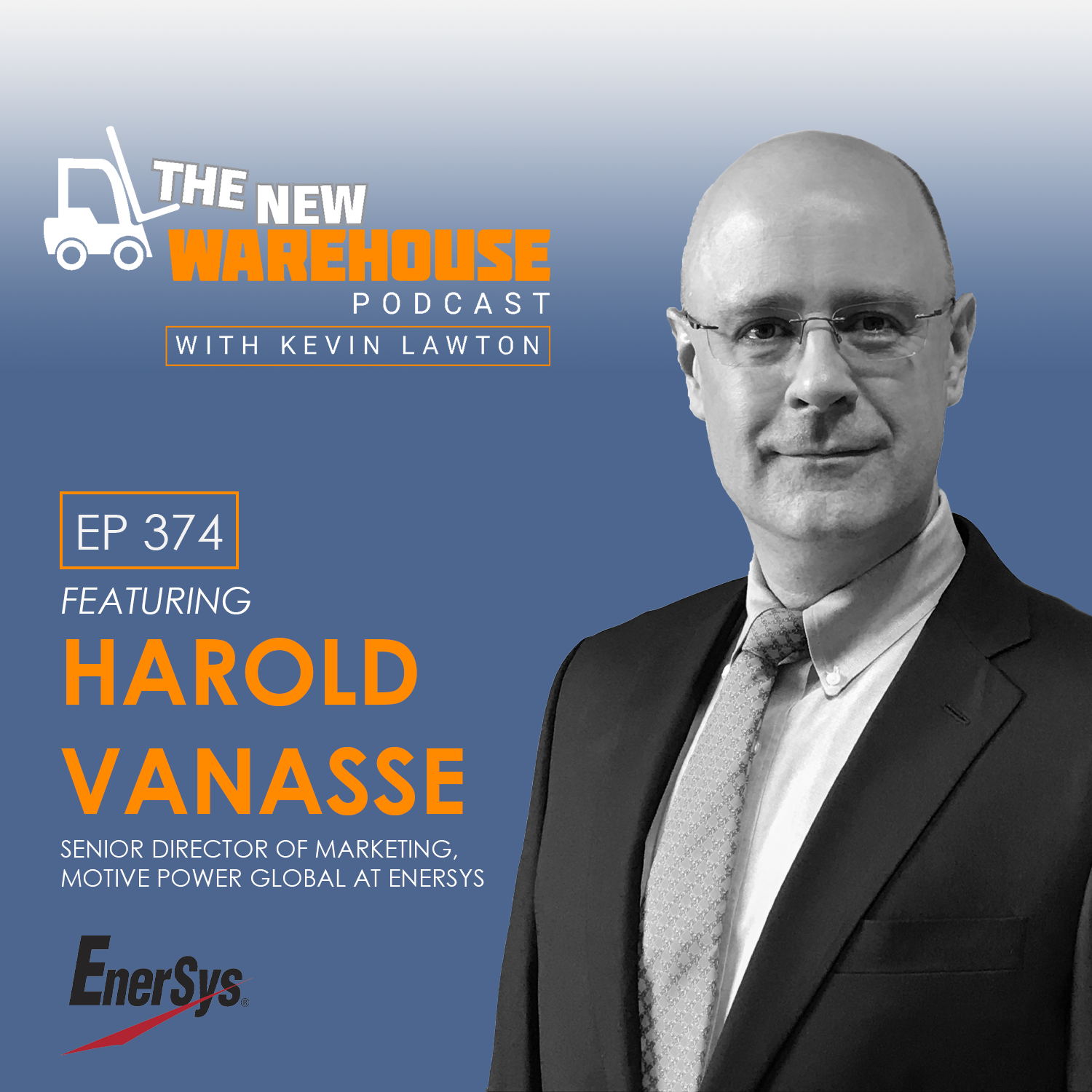 374: Sustainable Power Solutions – EnerSys
374: Sustainable Power Solutions – EnerSys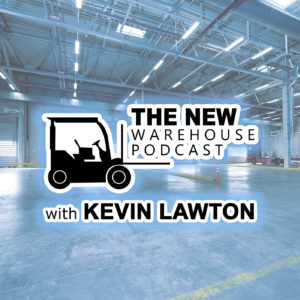 In this episode of The New Warehouse, Harold Vanasse, Senior Director of Marketing at EnerSys, joins Kevin at ProMat 2023.  Harold talks about the new EnerSys products and how they are helping warehouses with efficiency and sustainability. He also discusses some of the challenges warehouse managers face today and how they provide solutions to them. Be sure to tune in for this episode and learn about EnerSys and its innovative approach to powering the warehouse!
ProMat 2023 – Trends and Challenges
Harold and Kevin discuss their perspectives on ProMat 2023 and what they are hearing from attendees. Labor shortage continues to be an issue in the industry, and it remains a pressing challenge for companies to overcome. Equipment procurement also presents a challenge since it takes a lot of time, which affects productivity and operations.
Sustainable power solutions have also been a big topic this year, with many companies looking for innovative solutions to minimize their carbon footprint and boost energy efficiency. At EnerSys, they have been receiving a lot of inquiries about how to achieve the goal of reducing emissions while improving operational efficiency.
One way to reduce labor costs is through automation, with many companies looking for ways to automate some jobs and critical processes. This approach results from the difficulty in finding workers to fill roles, which is only getting more urgent.
To stay competitive, companies are also prioritizing investment in the latest technology solutions and getting up-to-date on the total cost of ownership. Companies are looking for cost-effective strategies to maintain and operate their equipment.
Overview of Automation, Electrification, and No Maintenance
Some exciting trends in the industry include automation, electrification, and reduced maintenance. Electrification is a driving force for many industries in general, and with automation, this is becoming increasingly necessary, as reflected in power needs. The desire to minimize maintenance is another crucial factor contributing to this trend.
At the EnerSys booth this year, they showcased a live wireless charger with an AGV from JBT. The highlight of this demonstration is using maintenance-free lithium batteries. This approach reflects the growing importance of automation, and you can see how automated-powered vehicles like the AGV lend themselves well to using maintenance-free products.
For EnerSys, thin plate pure lead and lithium-ion batteries are ideal options since they have rapid recharge, high power, and require no maintenance. This is cost-effective and reduces downtime in the long run since a wireless charger has no wear and tear.
These trends are exciting to watch as they point towards a future where automation, electrification, and no maintenance will become the norm in many industries, including material handling and logistics. 
Sustainable Power Solutions 
Lithium batteries' reliability, longevity, and versatility make them particularly attractive for this market. EnerSys has just introduced a new 80-volt lithium-ion product in response to the growing demand in Europe and North America.
By analyzing each customer's power requirements and usage carefully, EnerSys can recommend a lithium, lead, or hybrid solution that will deliver the best results for the customer. Harold shares that EnerSys always considers the complete picture to ensure they can offer the most sustainable options while achieving optimal performance.
Enersys believes in assisting customers with a comprehensive system approach, where the battery and charger work together seamlessly, monitoring the system's performance to maximize its efficiency. This approach ensures the customer experiences a maintenance-free experience while delivering savings and sustainability across the vehicle's lifecycle.
Key Takeaways
At ProMat 2023, automation was a major topic, with over 45% of seminars focusing on it.

Going to a maintenance-free battery option can improve water conservation goals due to not needing to water the batteries.

Only ~20% of S&P 500 companies issued sustainability reports a decade ago. Today, that number stands at an impressive ~95%. Similarly, ~80% of the Russell 1000 publicly traded companies now publish sustainability reports. It's clear that this is not just a fad but an integral part of doing business in today's world.
Listen to the episode below and leave your thoughts in the comments.