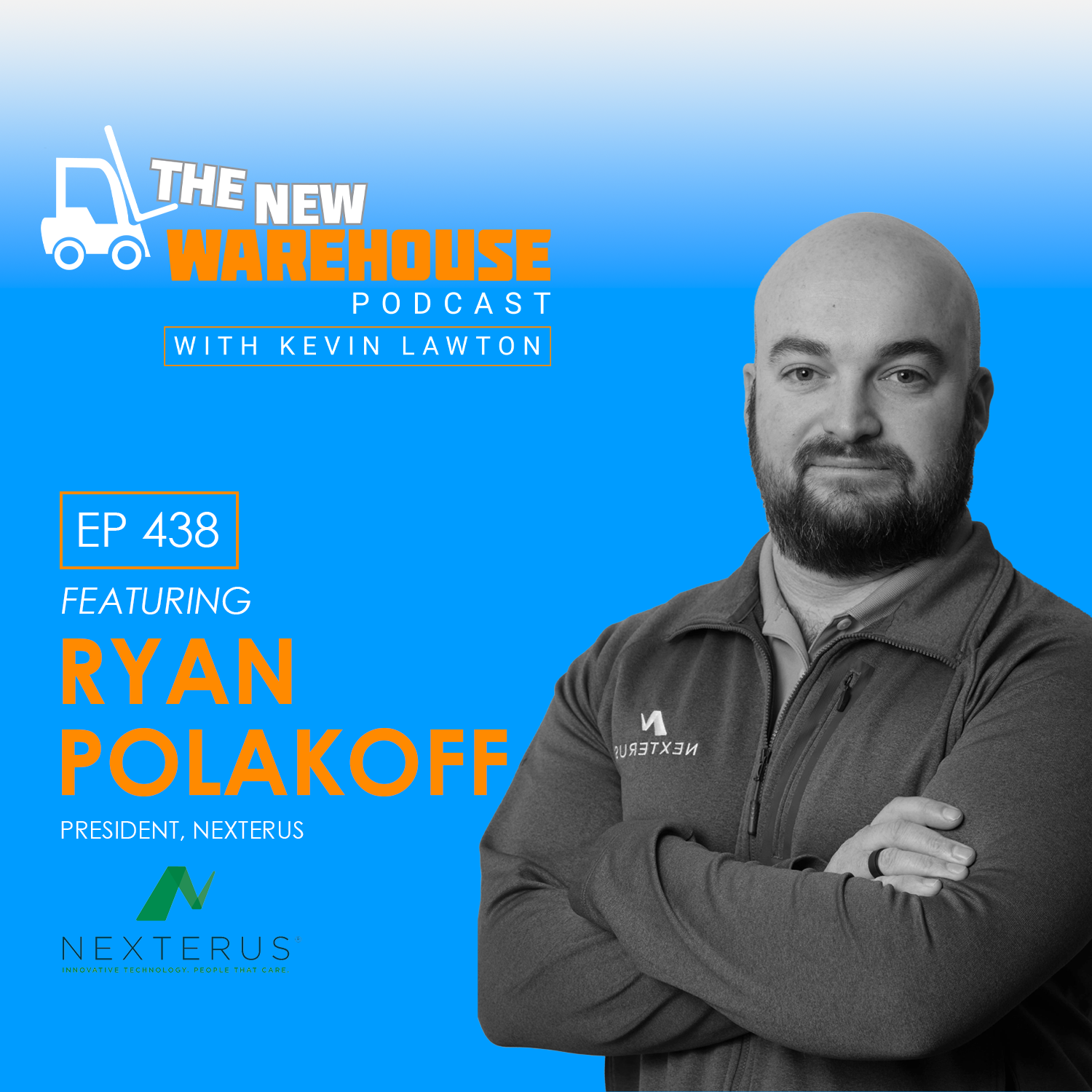 438: Agile Supply Chain Management with Ryan Polakoff of Nexterus
The New Warehouse podcast recently welcomed Ryan Polakoff, the President of Nexterus, for a fascinating discussion on the evolution and challenges of supply chain and warehouse management. Nexterus, a fourth-generation family-owned supply chain, and logistics consulting firm, has been reshaping the supply chain landscape since 1946. With a focus on small to mid-sized companies, Nexterus specializes in outsourced supply chain management, offering innovative solutions ranging from warehouse layout strategies to inventory management and material movement. 
In this episode, Polakoff shares his unique perspective, gained from two decades of experience and the company's longstanding history, on how supply chain management has transformed into a strategic component in business operations. This conversation is a must-listen for anyone looking to deepen their understanding of the supply chain's pivotal role in today's dynamic market environment.
Embracing the Strategic Role of Agile Supply Chain Management
Polakoff underscores the transformation of supply chain management from a background function to a strategic boardroom topic. This shift, particularly highlighted during the pandemic, has seen supply chains becoming the backbone of organizations, integrating sales and procurement strategies to achieve business goals. Polakoff noted, "Supply chain is no longer just a concern for the warehouse; it's a vital part of our overall strategy and a key player in achieving our business objectives."
The Agility of Non-asset-based Based Supply Chain Solutions
Another significant topic discussed was the advantage of being a non-asset-based company like Nexterus. Polakoff explains how this allows them to be agile, creative, and non-biased in providing tailored solutions to their clients. This approach is particularly beneficial in addressing small to medium-sized businesses' unique needs, often lacking optimized tech stacks or established supply chain strategies. "Our main assets are our people and technology," Polakoff remarks, highlighting the company's commitment to delivering customized and innovative supply chain solutions.
Key Takeaways
Strategic Shift in Supply Chain

: The evolution of supply chain management from a logistical function to a strategic business component.

Non-Asset Based Agility

: The benefits of a non-asset-based approach in supply chain management, offering flexibility and customized solutions.

Focus on Small to Mid-Sized Businesses

: Nexterus tailors supply chain solutions for smaller enterprises, addressing their unique challenges and growth aspirations.
Listen to the episode and leave your thoughts in the comments.