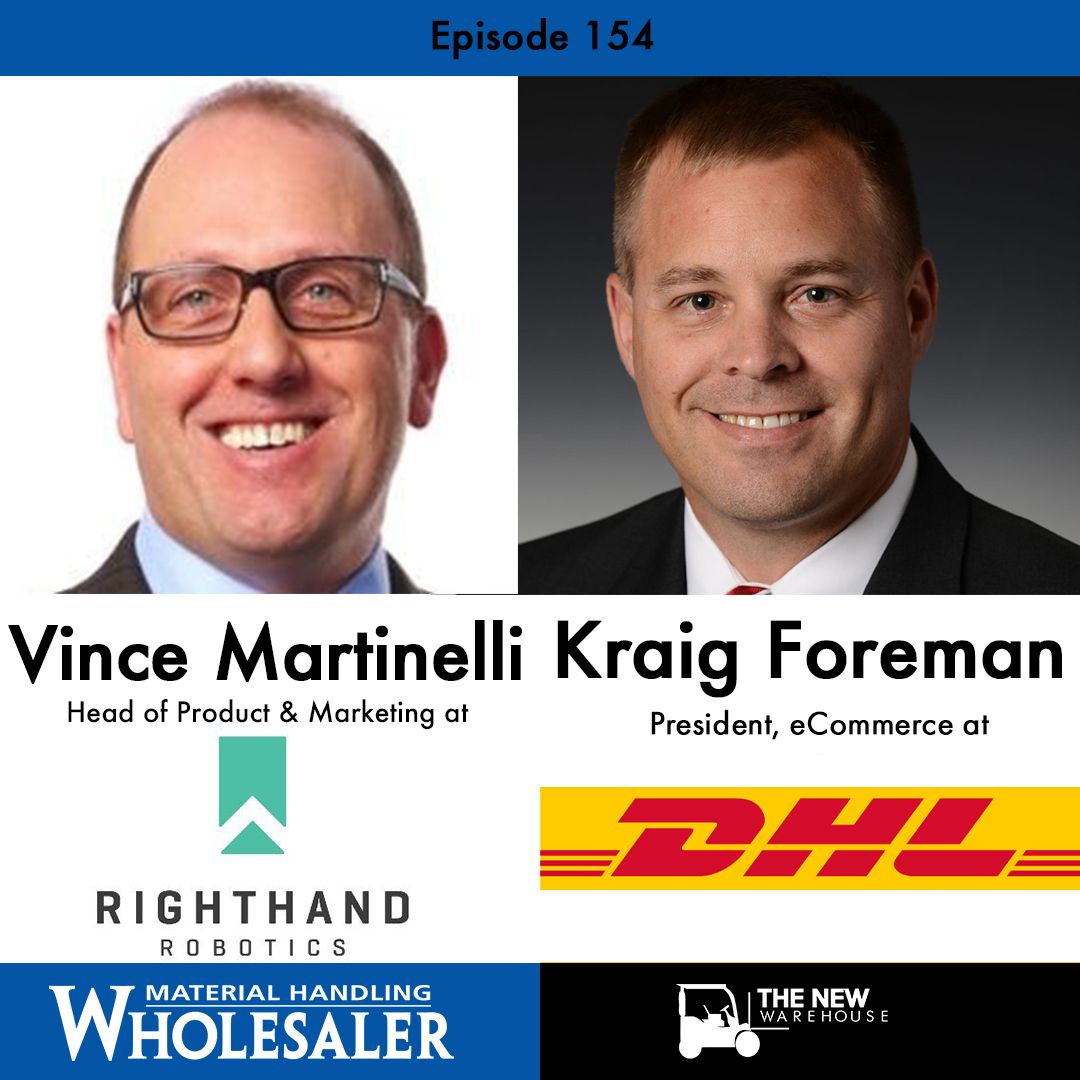 EP 154: Keeping Up with the E-commerce Spike
EP 154: Keeping Up with the E-commerce Spike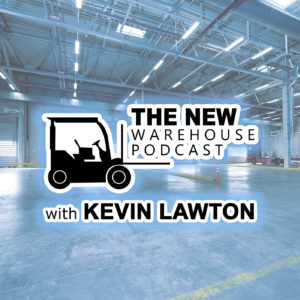 On this episode I was joined by Kraig Foreman who is the President of E-commerce and Vince Martinelli who is the Head of Product and Marketing at Right Hand Robotics and previous guest of the show. The two joined me for the latest installment in our partnership with Material Handling Wholesaler for the March 2021 cover story entitled "As E-commerce Grows, Automation and Artificial Intelligence Help Companies Keep Pace" which is now available here. We discuss the spike in e-commerce due to the pandemic, consumer behavior changes and technology being utilized to keep up with the spike.
Key Takeaways
It is no secret in our industry that e-commerce demand has skyrocketed throughout the pandemic well exceeding what a normal peak season would be like. This has caused our industry to have to adapt and accommodate in many different ways all while maintaining the safety of workers. On this episode we get to hear from two different perspectives in the industry, one in Kraig from DHL who is fulfilling orders to the consumer and the other from Vince who is providing companies like DHL solutions to keep up with the demand. Even though both are coming from different ends, they can both agree that this unexpected spike has caused companies to accelerate their technology just to keep up.
The consensus is that the change in consumer behavior due to the pandemic is here to stay and now the challenge is to ensure that companies can keep up with the demand. Kraig mentions that companies have accelerated their plans by 7 years in order to meet this demand. As I discuss with Kraig and Vince, technology is the key to being able to meet the e-commerce demand and the key is automation and AI. What I found most interesting is how Kraig details the deep dives into data analytics and how they will be greatly improved by utilizing AI and taking into account many microcosms that occur within an environment that can have an impact on demand in one or another.
Another interesting part of the discussion was how Vince attributes the development of technology in the material handling industry to the gaming industry. He discusses how the advancement in video game technology has helped to push forward material handling technology as well by utilizing some of the same advanced components. One thing that I have noticed is that more technology aspects that are utilized in our regular lives are migrating to our work environments as well like smartphones and how handhelds are now becoming android based. It is an interesting shift but one that helps to reduce training time and get individuals more familiar with working with these different technologies in the material handling industry.
Listen to the episode below and let us know your thoughts in the comments.